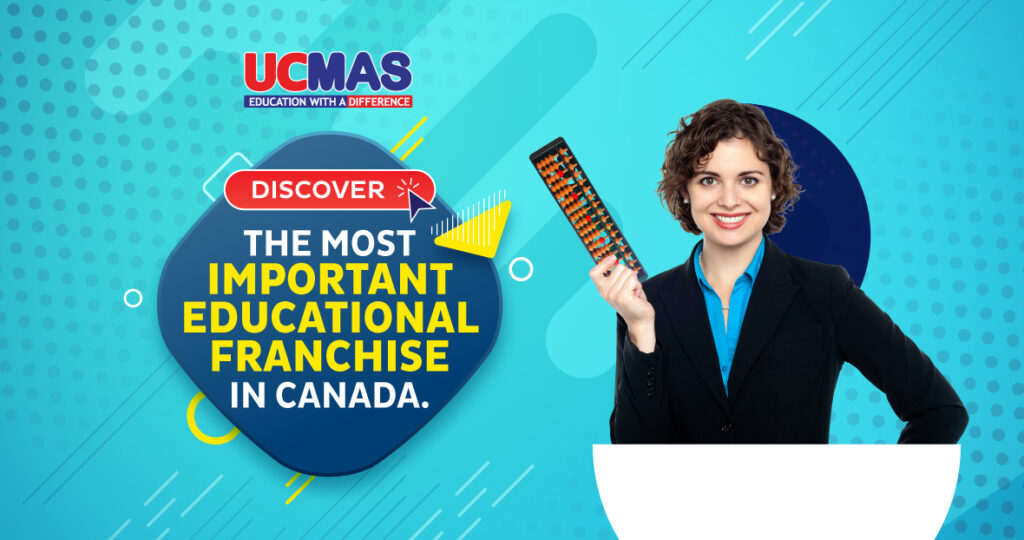 Franchising is one of the best choices for emerging entrepreneurs who want to start something of their own with an established track record and security. And what's better than investing in an Education Franchise?
Education is one of the most critical and rapidly growing sectors in Canada, offering a plethora of career opportunities to those seeking to create their mark in the business world. There are numerous academies and institutes that are doing well in this business and have established branches all over the world.
Starting an education franchise has become very popular these days due to its high demand and equally high success rate. If you too are considering looking into owning an education franchise then UCMAS is your best choice.
Come be the revolution with UCMAS, Canada's best education franchise. If you are excited about education and want to make a difference in the lives of children, you have come to the right spot.

UCMAS Canada
The UCMAS Mental Math curriculum, also known as "Mental Aerobics," promotes brain growth of children aged 5 to 13 by training them to execute mental calculations rapidly and correctly in a unique and appealing manner.
Seven years in a row, UCMAS has earned the CFA's Franchisee's Choice Designation Award and all for the right reasons. Franchisees who enter the UCMAS Mental Math network will take advantage of a low upfront cost, low operating costs and overhead, an easy-to-operate system, a developed and proprietary software and academic framework, and a validated business model to increase their sales capacity.
The Franchise Window
Today's parents are ready to invest in programs that boosts brain development in their children to ensure that they have the best future possible. This has contributed to the development of a range of programs offering similar but not as efficient benefits. Which is why, choosing a Franchise should be well researched and thought after decision.
Here are some of the reasons why you should invest in UCMAS, the best education franchise for children:
Owning an Education Franchise is a surprise in disguise. Many franchisees who invest in a children's education franchise discover that the experience is something more than just financially satisfying. They love being able to make a difference in the lives of children and developing long-term relationships with the people they support, all the while having fun.
The education market for children is relatively recession-prone. Regardless of the market situation or the state of the economy, parents will always be on the lookout for opportunities to stimulate their children's mental health, indicating that child-centered programs will always be in high demand.
The initial investment needed to own UCMAS Franchise is very reasonable. Unlike many education franchises, this franchise can be run from a home office making it easier for the Franchisees to carry on with their regular jobs.
Be The Boss
Rejoice in the joy of giving while making a living for yourself. Canada has a thriving franchise market. Come, be a part of the transformation of this modern education revolution, which will improve the lives of millions of children worldwide.
Become the proud owner of the best Education Franchise, be a part of UCMAS!