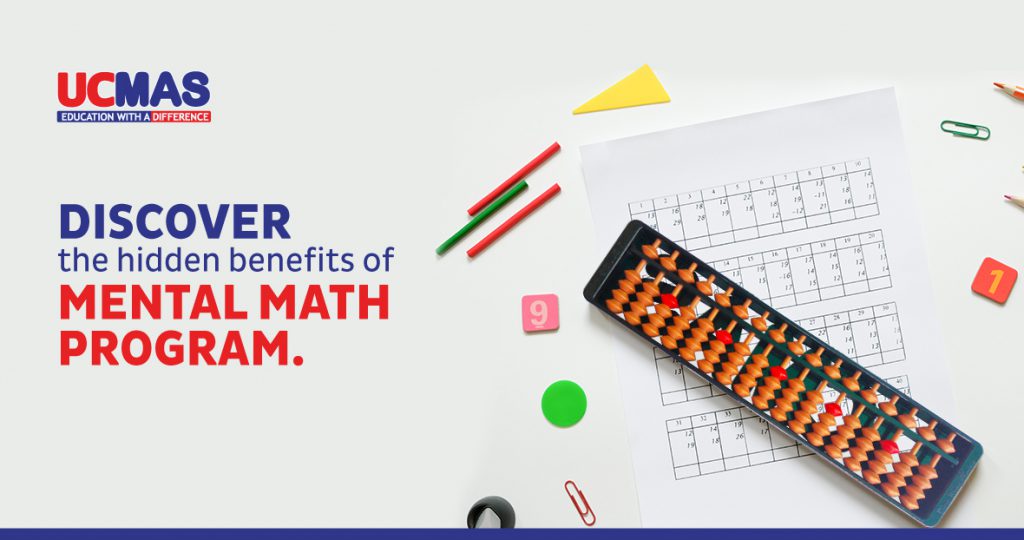 There is a great deal of competition going around these days with kids doing wonders and breaking records. The age is not the limit anymore, and it's exactly what is making the other parents want their children to do something worthwhile too.
This is where after school programs come into the picture as they are the foremost way to get your children interested in something that is different from their usual academics.
UCMAS Mental Math is one such afterschool program for children. It is a scientifically proven course to enhance whole brain development of your child. Now, it might seem like all UCMAS does is makes your child good at Math, but that is far from the truth. It has several other benefits that will help your child develop and grow in any chosen field of their liking.
Some of these great lifelong benefits and skills are:
PROBLEM SOLVING CAPABILITIES
As adults, we all know how difficult it is to keep our cool in tough times and manage everything efficiently. While doing UCMAS might not prepare your child for all the solutions, it will certainly prepare them how to tackle those problems calmly.
Doing any task requires your complete focus and concentration. It could be a mundane task such as cleaning your house or cooking your food. You need to be concentrated on what you are doing or you might be making more mess than you are cleaning, and adding salt instead of sugar in your cookies. This mental math program makes your child block the outside world and just focus on what's right in front of them. It makes them retain their cool when things get too hectic and chaotic.
Self-discipline is an important skill that needs to be inculcated in younger years because the more you grow, the more difficult it becomes for you to exercise that amount of self-control. And this is one skill that comes handy in all walks of life. Be it starting a new fitness regime or going on a healthy diet, or starting a new routine, being self-discipline is all it takes to sustain it. With UCMAS, your child will not only learn this quality but will also be able to execute it in all the other aspects of their lives.
This math program for kids is really a blessing in disguise for parents who want their children to grow with all the basic and elemental skills and qualities. In addition to enhancing children's mental math, this afterschool program is your one time opportunity to teach your child everything that you want to but cannot. Hopefully, you'll remember all these important points while choosing an afterschool program for your child!