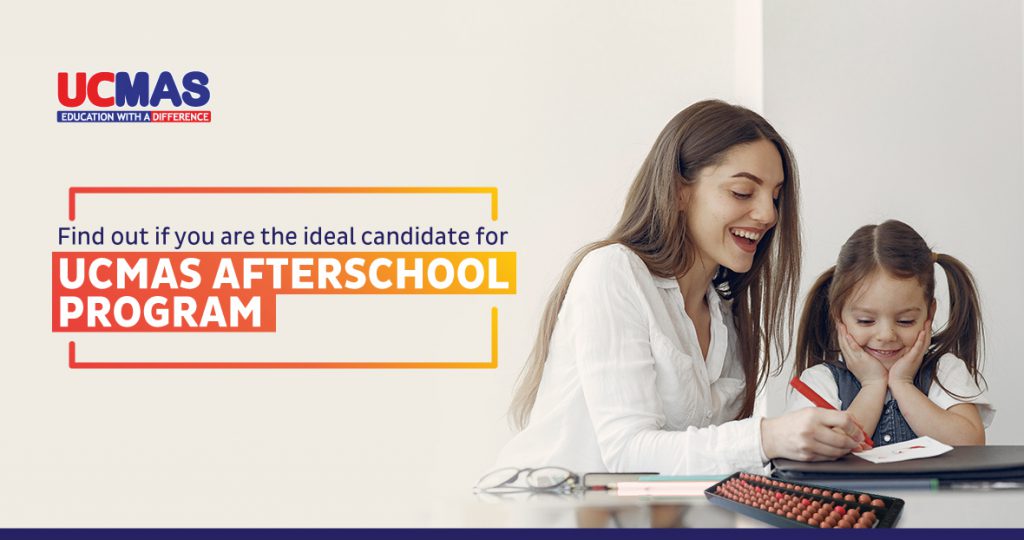 The pandemic conditions have forced a lot of people to shut down their businesses. But, the Education industry is evolving and growing rapidly. And in this vast arena of the Education Industry, after school programs have seen an accelerated growth.
Our Math program for kids is one of those after school programs and we take pride in the way our afterschool program has adapted to new challenges, and is consistently supporting to empower the community of young ones.
And to carry this very legacy forward, owning a UCMAS franchise is an investment worthwhile for lifetime.
Here are the Top 5 Reasons to Join the UCMAS Franchise Network in Canada:
1.An Established Brand Name
Owning a franchise that has an established brand name is of utmost importance while making a decision because you do not have to introduce your franchise to the public or the target audience. They already are aware of the brand name. With this, also comes the trust of your audience which will give you an upper hand while dealing with other competitors.
2.Assistance With The Curriculum
Many if not all after school programs make sure that the curriculum of all their franchises remains the same. Thus, they will also help you develop the curriculum and design the syllabus. Also, they make sure to provide the personnel with proper training and support. This will help you at the initial stage to understand and grow your business.
3.Higher Profit & Lesser Financial Risk

Being associated with an established brand, you will be able to enjoy higher profits and have lesser financial risk. Also, the brand suggests some policies and ways of operations that help in reducing financial risks, and assists in the execution of certain programs & operations that inclines towards growth.
4.Scope for Expansion
Being an education industry, it has a great scope of growth. As the world continues to move at a fast pace, parents seek a dedicated education program for their children to be in touch with the ever growing development. They look for options that enhance their child's learning power and that's the reason for the growing demand for after school programs. In this regard, owning an education franchise provides many opportunities for aspiring and established entrepreneurs.
5.Recession Proof Industry
Education much like basic needs is a necessity and not a luxury. This pandemic is a great example of that. People may have called off their other businesses, but the education sector is still booming.
Whatever may happen in the world, institutions & other after school programs will always be there providing education and learning to the students. This intensely focuses on the point that it is a recession-proof industry and will not see a downfall unless the day comes when education won't be needed anymore.
As the COVID-19 outbreak forced closures of schools and businesses around the country, UCMAS , an after school math program, has revolutionized itself to offer number of students a plethora of opportunities to enhance their skills, all around the world.
If you are looking forward to owning a franchise then UCMAS is the perfect choice! With their scientifically proven model, they ensure you have the full support, and no matter how experienced you are it would prove to be a successful business. After all, empowering the community of children is always going to be a great choice.