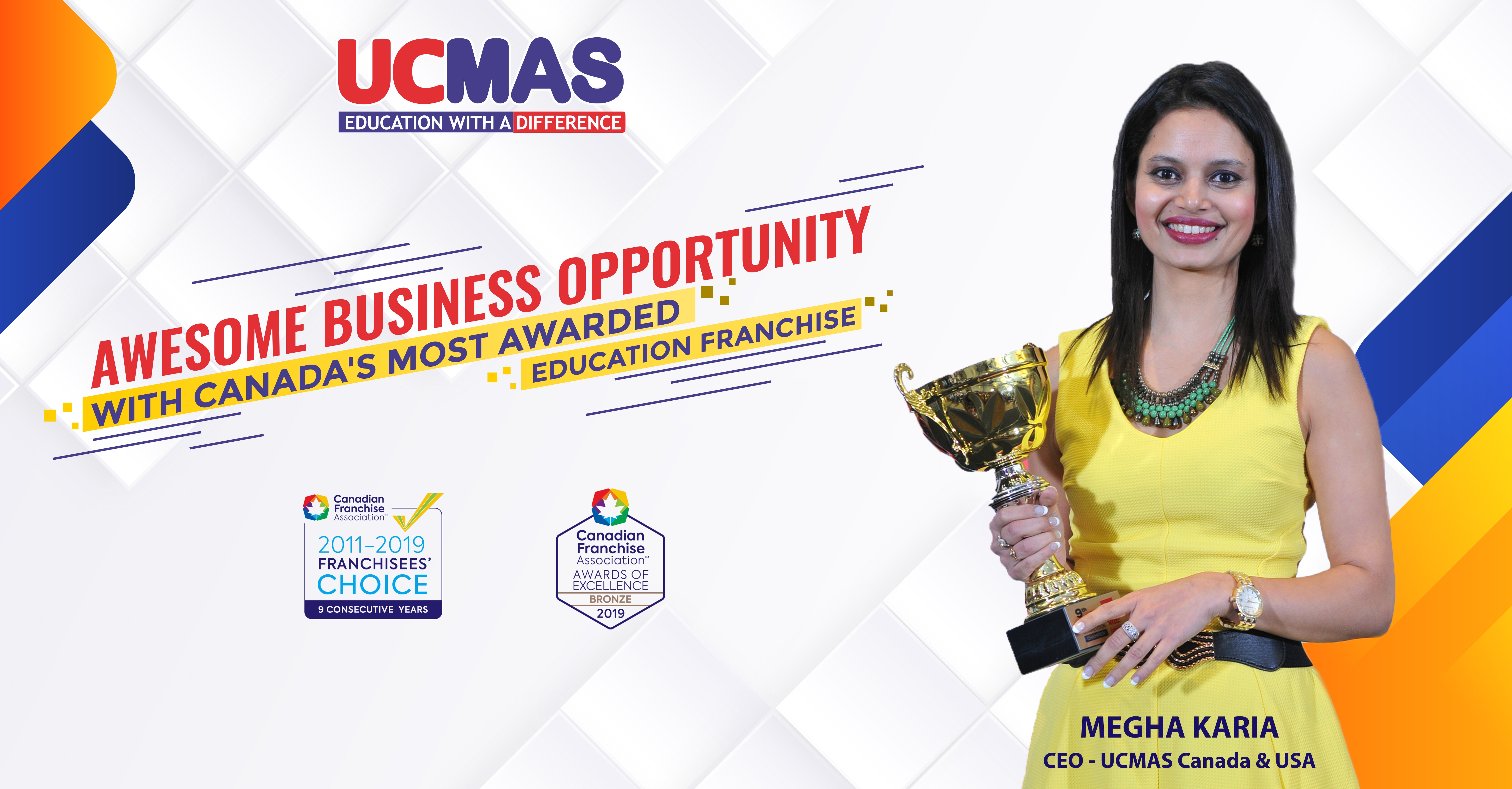 Today, many entrepreneurs are exploring education franchise opportunities in Canada. Though there might be many, one should be extremely careful in terms of choosing the right franchise. The selection of franchises is going to be critical as it can directly impact professional careers.
A franchise that not only has an established and expanding global presence but also makes a remarkable contribution in the lives of individuals, is something that will give you financial stability and even a sense of fulfillment for serving the new generation. In this blog, explore how the UCMAS education franchise can work best as a business venture!
The Concept of UCMAS
UCMAS is one of the top franchises in Canada and widely recognized as a leader in the whole-brain development of children through mental math. The UCMAS program uses Abacus as a tool and helps sharpen critical cognitive skills in children aged 4-13 years.
UCMAS students turn out to be better skilled, confident, and successful in academics as well as co-curricular activities. The program lays an excellent foundation for learning in children, which helps ace even in future competitive exams and professional careers.
UCMAS has successfully trained more than 3 million children through its 6000+ centres in 80+ countries, making it one of the highly sought-after franchise opportunities in Canada.
UCMAS in Canada
 Since its establishment in 2004, the UCMAS Canada education franchise has been serving as a leading program for Abacus and Mental Math training. It revolves around the mission of equipping the children with much-needed skills to enable them to meet the challenges of a competitive academic and professional environment.
Distinguished Recognition for UCMAS Canada Education Franchise
The UCMAS program directly impacts the foundation of learning in children and thus helps them in developing skills that go a long way in making them confident and successful individuals.
In its journey on the path of empowering children, UCMAS Canada has been bestowed with several awards and accolades.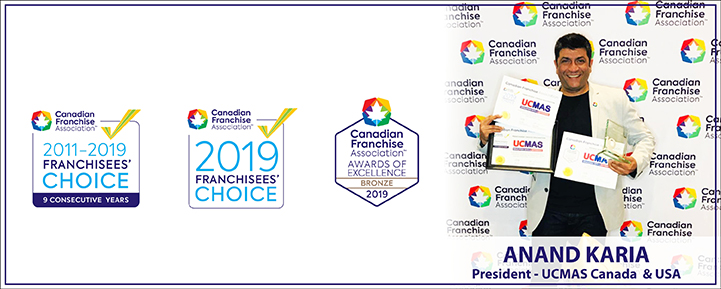 Winner of CFA Franchisees' Choice Designation Award 2019
Winner of CFA Franchisees' Choice Designation Award for 9 consecutive years (2011 – 2019)
Winner of Bronze CFA Award for Excellence in Franchising (2019)
Megha Karia, The Best Female Education CEO 2016, Canada at Corporate Vision Magazine Awards.
World Records by UCMAS Canada
Guinness World Record for Largest Abacus Lesson
Worldkings World Record for Largest Mental Math Competition
Being one of the most awarded and top franchises in Canada, UCMAS has earned great respect in the education sector. Along its journey, several people have joined UCMAS as a franchisee and are successfully running their businesses today.
For more information on UCMAS education franchise & available territories in Canada as well as the USA, call: 1877-UCMAS-90