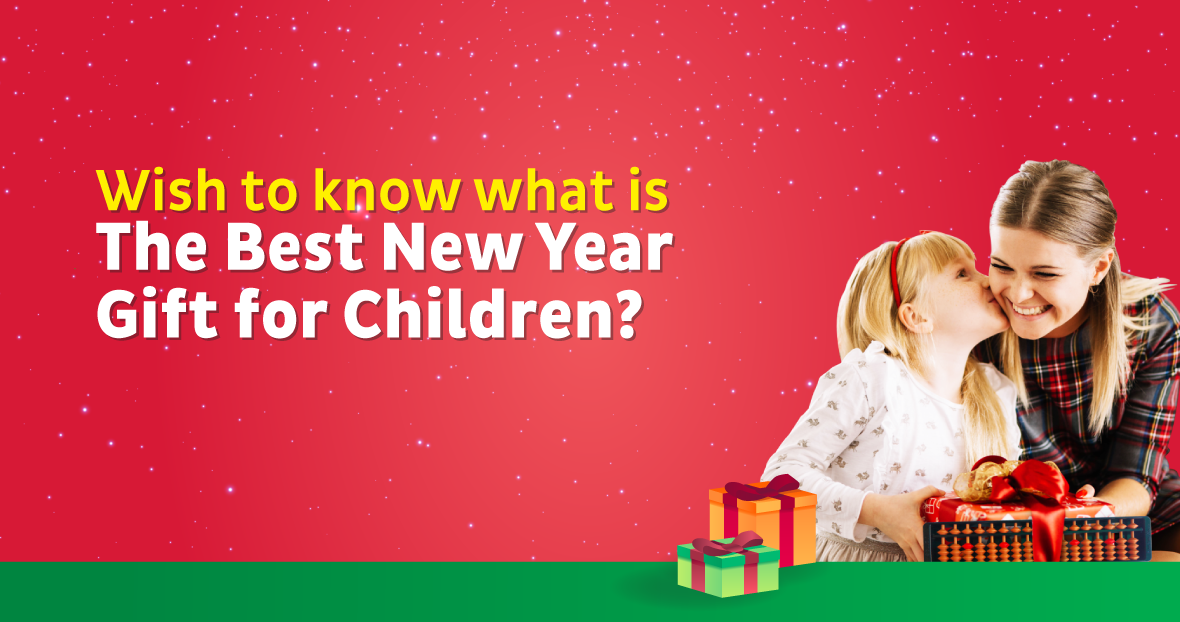 From Marvel superhero mini-figures, Barbie merchandise, unicorn sets, and LEGO kits to comic books, soft toys, play-doh set, and more, there are a plethora of options available when it comes to selecting the festive season gift for your kids. All these gifts give short-lived joy. But is there any gift that can assure lifelong joy for your child?
If you're still wondering about the gift that can be beneficial to your child for a lifetime, we have the answer here. Enrolling in the UCMAS Mental math program can be the best New Year gift for your child. Amazed? Confused? Still thinking about how UCMAS can be a gift? We have listed below some points which elaborate on the fact that how the UCMAS math program for kids ensures lifelong joy and success.
1.Math Proficiency
It is a well-established fact that UCMAS students are exceptionally good with numbers, math, and calculations. Innovative Abacus training techniques instill make-your-neighbor-jealous math skills in your child. While math makes most children anxious, a UCMAS student is supremely confident about excelling in the subject. These math skills are lifelong and children can make the most of it even during higher studies and professional careers.
2. Lifetime Skills
UCMAS is a program for children aged 5-13 years. During these early formative years, anything that a child learns is imprinted forever in their minds. Brain development is also the fastest during these years.
Using Abacus as a tool and mental math as a base, the UCMAS program stimulates the whole-brain development of a child. During the UCMAS training, which is proven by several kinds of research, children develop critical skills like focus, memory, logic, analysis, judgment, application and more. These cognitive skills stay with the child forever and enhance their potential to succeed, even in future professional lives.
3. Great Self-confidence
If you happen to converse with a UCMAS student, you'll notice a stark difference in their self-esteem. They are more assured and confident about their abilities as well as knowledge. This happens because of highly enhanced cognitive skills, which gives them an edge over children of their age and grade. They are more successful, highly skilled and develop a positive approach towards their tasks, projects, which stays forever in their lives.
If you are still wondering which is the best New Year gift for your child, consider UCMAS after school program, and give your child a lifelong gift of intelligence and success.
Call: 1877-UCMAS-90 and avail registration offer.