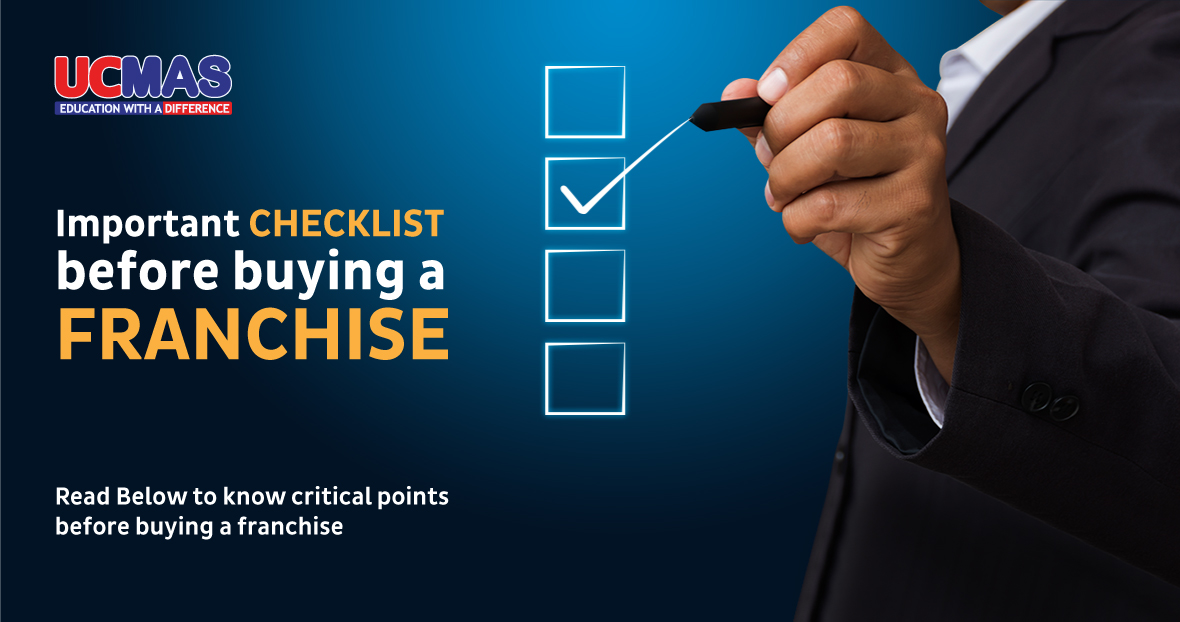 Buying a franchise is a big decision. And any big decision requires you to think every aspect through. There must be many things going on in your mind, but what are the most important things to investigate before you take the big leap? That's exactly what we will talk about in this article.
Analyze the opportunity
First and foremost, you need to do a quick analysis of the franchise opportunity. Whether it is an education franchise or a restaurant franchise, there are some very general questions to ask which aren't industry-sensitive.
How is the track record of the franchisor?
How does it rank against the competitors?
What's their business model like?
Do they have reliable franchisee support?
How much is their average revenue?
Do their business practices and your business goals match?
Would it work for you?
Even though your franchisor tests positive against all those questions above, there is still a solid chance that it might do wonders for you if it isn't well-suited for the demographics you plan to operate in. Location also plays a vital role, the franchise opportunities Canada has to offer might have different nuances than the franchise opportunities in, let's say, USA. The markets are different, not on a global scale but locally and hyper-locally.  The important thing to notice, therefore, is to take this analysis to a more personal level and understand that the things that work for other people might not work for you.
Professional Evaluation
If you are on the third step, congratulations you might have something you are actually keen on working for. So, take the next step and get some other people involved. It makes a lot of sense to seek advice from industry experts. For example, if you are investing in an education franchise, ask someone who owns a similar business or take advice from school teachers/management. Legal advisors and accountants are also smart people to consult when you are making the decisions, in order to make sure you aren't blindly jumping in the game.
Being one of the most awarded and top franchises in Canada, UCMAS has earned great respect in the education sector. Along its journey, several people have joined UCMAS as a franchisee and are successfully running their businesses today.
UCMAS is conducting a Special Franchise Webinar on 31st May, 11:30 am EST. Register Now  and get all the details on how UCMAS can help you start your own business with unique education franchises having proven business models and great ROI.
For more information, call: (416) 450-4107: