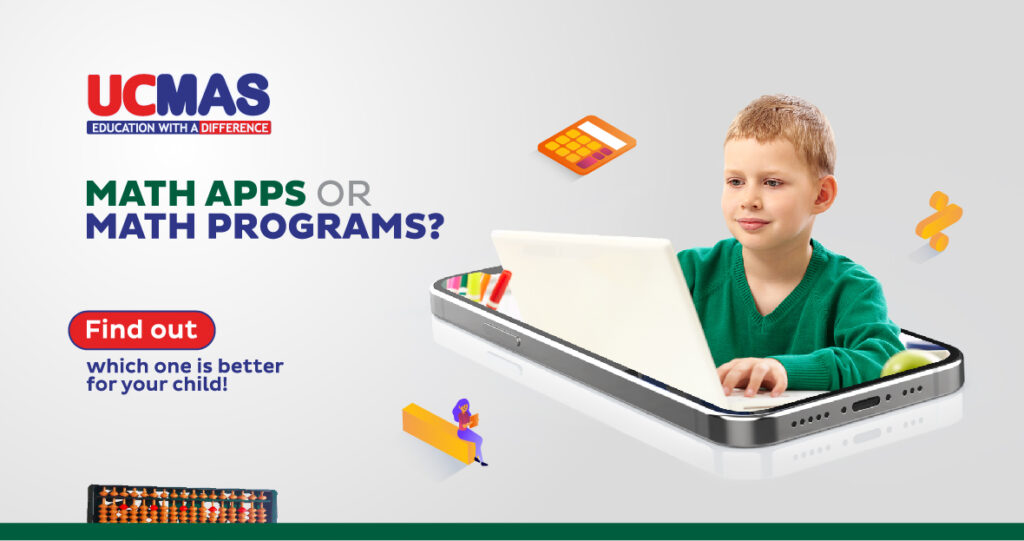 21st century is tech centric and is going to be even more so in the coming future; so it's only natural for educators around the world to adapt with the changing times and technologies. But, is going digital the right thing to do? Is it going to help in your child's growth or will it hinder their development? The answer might not be easy but read on to find out which one should you choose for your child's betterment.
Math Apps
It was only a matter of time for these apps to come in to the picture. With so many educational institutions being tech-driven, getting children to fall in love with math has now become easy. There are more than a million educational apps out there that you can choose from to get your child interested in learning.
Among all those educational apps, math apps are quite a hit for accommodating digital math games and quizzes that help teach arithmetic operations like addition, subtraction, multiplication and division in a fun way.
Sure, these games are indeed a relaxing and unique way to teach math but are they healthy? Will they help develop any other skills? Will your child retain the knowledge learnt through these apps in the long run? Well, the obvious answer is No!
These apps might help your child get an interest in math and might even teach them all the basics, but it would never guarantee that your children will remember everything taught on these apps for a long time. In fact, it's usually known that children only tend to remember material learnt online for a limited period of time as it keeps them away from having hands on experience which is the core factor that helps in retaining information.
Math Programs
After school programs have been around for a long time now and among those, math programs are usually quite in demand for obvious reasons. Math is usually not liked by children, and parents try all means necessary to make their children fall in love with math as they are very well aware the importance math possesses.
Yes, you might think these programs are so old-school and that you should move ahead with the changing demands of the industry; but some things are better left as they are, and one of them is these afterschool programs.
These programs exist to provide a space for children where they can explore their true potential, make friends, grow on their own, learn new things and be at home while being away from home. Educational apps don't provide that liberty.
Having hands-on experience is of utmost importance when it comes to education- no matter what kind; and apps take away that experience that these programs provide.
Also, going to an afterschool program makes productive use of your child's time, protects their eyes from too much UV exposure, helps develop their social skills and keeps them mentally active. So, now that you know what is better for your child, we trust you to make the right decision in the future!
Now, there are tons of math programs for kids out there that will help your child become proficient in Math, but there are only a few math programs that will also focus on building other essential skills.
UCMAS is one such math program for kids that make your child become proficient in Mental Math using abacus- an ancient mathematical tool. Not only that, UCMAS also helps boost your child's memory, enhances their focus and concentration, makes them confident and independent, and improves their grades. So, if you are worried about which program will be better for your child, then we have just made it easier for you!