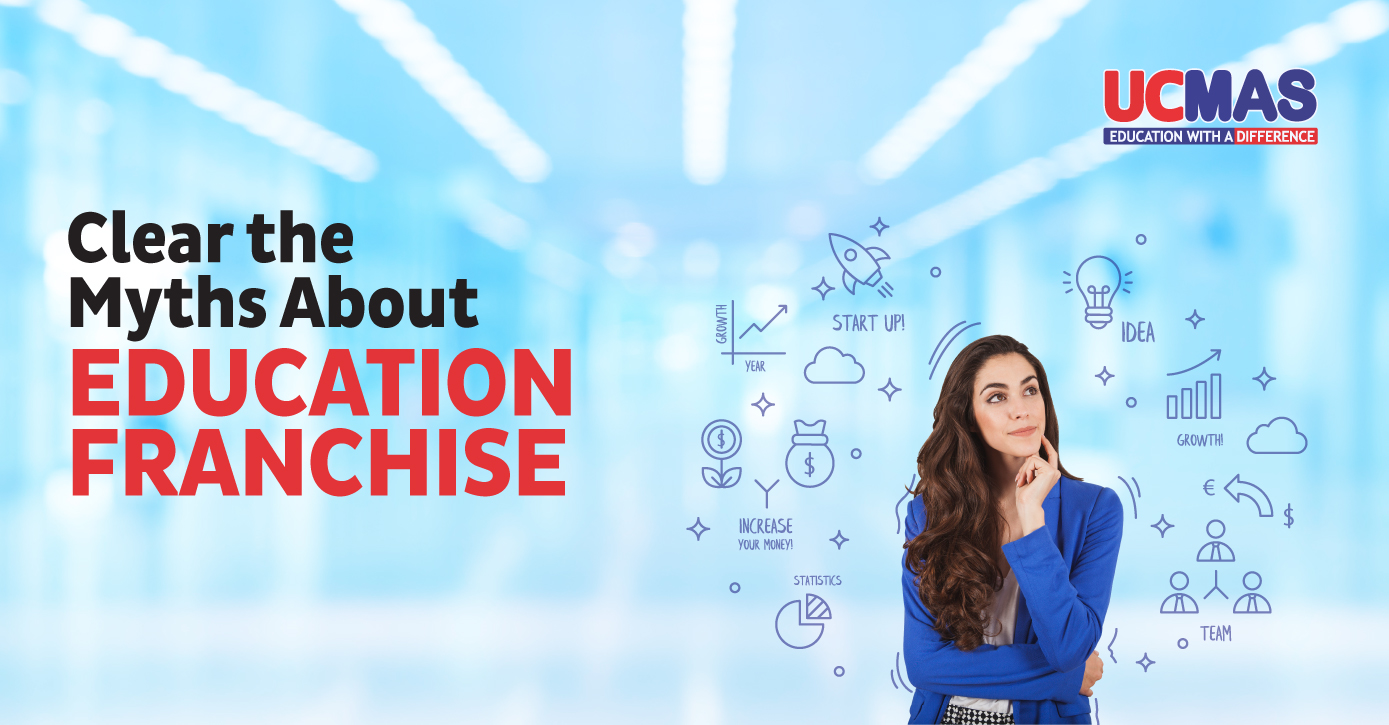 The potential of an education franchise cannot be questioned. It comes with a lot of advantages for both, the franchisees and the franchisors because it is a recession-proof industry. Educational franchise bears the responsibility of forming the future of the children. There is always a growing market demand especially for an after school program that contributes to the holistic development of children.
Besides, increasing population and rising complexities of the future employment opportunities have made an education franchise the most popular choice among various other franchise opportunities in Canada. Unfortunately, few myths prevail around education franchise. Let's discover the truth!
Many people think that they lose their decision-making power when they start an education franchise. It is a myth. The decision-making power shifts to a totally new level in an education franchise. To make it simple, education franchise model already has an established and proven coursework, teaching methodologies and operational procedures. However, the room is open to innovative approaches. Besides, the process of execution requires a lot of decision-making efforts.
Things are pretty diverse and in abundance. Once you establish a proven education franchise model, you will experience a great boost in your decision-making power because you are now a part of the collaborative movement to create the next generation.
Another surprising myth is that marketing and advertising initiatives are too expensive. Some educational franchise models like UCMAS require a low initial investment and low operating costs. Moreover, the possibility of high returns is at its peak because of the increasing demand for the after school programs that convert aimless hours after school in the most productive ones for children. In fact, when the system has its own established and streamlined process, does it really not make sense to direct efforts towards improvement and make the process more fulfilling?
Another hilariously weird myth is that the education franchise obstructs the work and life balance. If a wise man has been given the task of creating the list of myths starting from the most absurd one, this myth will top the list. Isn't it? When you have a business wherein there is a limited direct competition, an easy-to-operate system, an established program, a proven educational methodology, a franchisor committed to your success and long-term growth, no force in the Cosmos can create a discrepancy in your personal and professional life.
UCMAS offers Math programs for kids that also develops their brain capabilities. Most importantly, it also establishes and develops concentration, creativity and problem-solving skills in children. Invest in the UCMAS – one of the top franchise opportunities in Canada, be a part of the change that parents want to see in their children, create the generation that works for the betterment of the world, enjoy a sense of fulfillment in your professional life and earn revenues that exceed your expectations!
Know more about UCMAS education franchise opportunities here: 5fb1b9cd0b.nxcli.net/franchising
Call: 1877-UCMAS-90 for more information.